Do You really need a TEFL?
How would you feel if we said 'Yes' and 'No'? We are not here to put shade on the industry because there are many more bright areas than shady ones, but some companies, whether because of a lack of financial or ethical reasons, do hire people without degrees. Now, before you get the big idea of just showing up to a random non-native English speaking country, think this…
"Do you really need a driver license to drive a car?"
"Do you really need a business degree to run a business?"
"Do you really need a medical license to know how to heal people?"
Imagine if you could be hired as a doctor in some country without the proper qualifications?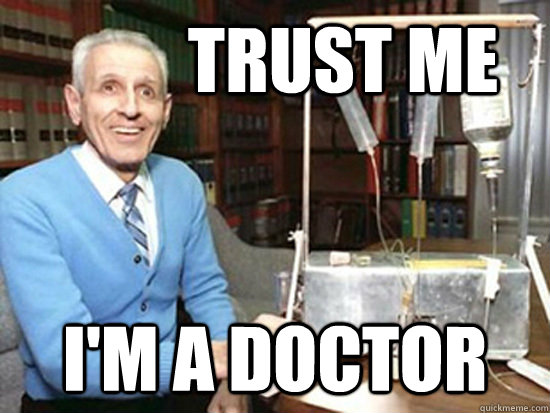 Benefits of a TEFL Certification
The point is, a world where qualification doesn't matter is a world where uncertainty and chaos can wreak havoc. If you really want to teach English, even if it's just because you want to travel, meet a special person, or take a mini-sabbatical from everyday life, apart of the professionalism is being fully qualified. With a TEFL certification, here is a short list of the benefits:
Show much more confidence during interviews and be able to articulate in a manner that shows you understand lesson planning and teaching techniques.
If immigration asks for your certification (for work-permit), you will have it.
If an employer asks to see your certification, you won't have to come up with some BS excuse, or flat out say 'No' with a straight face.
Many competitive jobs in the city will look at you with a quizzical face trying to understand why you think they should hire you when there are dozens of qualified people who've gone through the process.
TEFLs are GOOD FOR LIFE! How can one not see the value in that?
A better-decorated CV/Resume means more callbacks!
You will actually know what PPP and TTT actually mean
Lifetime coordinated Job placement, Internship, and Volunteer opportunities
The list goes on. Without a TEFL, you are likely slipping through the cracks, essentially accepting the crumbs of leftovers (aka the jobs nobody wants), riding someone else's coattails who was kind enough to put a good word for you, or you're just a sight for sore eyes. Yes, looks can land you a job, it is unfortunate for the students, but fortunate for you if you are not qualified.
FAQs
Will it be harder to find work without a TEFL certificate?
Absolutely. You can't honestly expect it not to matter as if you're getting in line to order a meal at McDonald's. There are parents who've spent a considerable amount (by their country's standards, and in some cases, western standards too) to have their children in an English program. Your manager will have a hard time choosing you unless you're the only candidate, which is unlikely these days.
How will my visa situation be without a TEFL?
In order to qualify for a work permit, immigration will at the very least require you have a 4-year degree from an accredited university. This means that you do not need a TEFL in this situation, but there are instances where immigration will require a TEFL for a work permit. For example, non-government schools like private schools and language schools have a more extensive list of requirements to get their teachers a work visa. You can take the chance, but don't get too hopeful and make sure you have enough in the bank account just in case if you need to fly back home. Expect a clause in your contract that your job is dependant on successfully getting a work permit.
I do not have a degree, nor a TEFL. Can I still Find Work?
Why are we even doing this? It is not impossible, but you probably have a better chance of doing some type of volunteer work. The problem is you have to think of this as presenting yourself as a brand. Why would any agency or company want to work with a brand that has no qualifications pertinent to the discipline of work they're interested in? It's like wanting to fly a plane, not receive the required training necessary to ensure quality and safety measures/awareness. At the very least, having a university degree shows you know how to professionally commit yourself to a task and work with colleagues to satisfy a big picture objective. If you are neither qualified nor have a degree, then it's going to be a long uphill battle.
Ok, enough is enough! You are just being negative! I know for sure I can find a job without a TEFL certification at the very least!
We never claimed you could not. We only state that is going to be more difficult and unless you are a just the next best thing since sliced bread with the body of a Greek God/Goddess, then it will be very difficult for any manager to stick their neck out for you. Not that they should use looks like an exception, this is sadly sometimes a popular practice where quality is overlooked for attractive value. We can assure, it's a dying art.
Just in case if I want to, where can I find solid internationally accredited TEFL courses? Do you have discounts?
If you believe doing an online TEFL fits your needs and current lifestyle you can see our current selection by clicking the 'learn more' button below. Additionally, we have specially made discounts for our viewers to save on enrollment. All our coupons are exclusive and only exist on our website.
Here is a link to our best online TEFL list of 2019
[content-egg module=Offer template=item]