Become a TEFL teacher at your pace!
ICALTEFL
ICALTEFL offers a great online TEFL course and has been in the business of preparing TEFL instructors since 1998. They have a proven track record and virtually sit at the top of your must-have list to qualify for in-demand esl jobs. As one of the best TEFL online course providers, it behooves you to explore their programs in greater detail.[AdSense-A]
In addition to a grammar foundation course, ICALTEFL offers a full set of graduation documents upon completion of their 120 hour course. You can also get full teaching certification at the end of the 150 hour online alternative. Both courses include support and feedback from tutors who already possess a MA degree or equivalent in English, TEFL certification and actual teaching experience. This means they were ESL or EFL instructors before they were hired.
An Authority TEFL Company
It should be noted that ICALTEFL steadfastly and openly acknowledges that they operate without accreditation. Instead, the company points to a long history of graduates receiving full authority and legitimacy as TEFL instructors in countries spanning five continents including, but not limited to the U.S., Russia, Costa Rica, Greece, South Africa, Canada, Argentina, Thailand, Morocco, India and Finland. That very list also confirms the potential for job placement upon completing their online TEFL courses.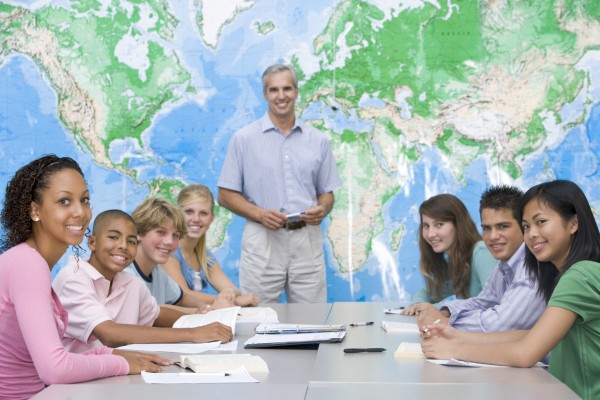 Work at your own pace as there is no deadline to finish your course. This is what makes ICALTEFL stick out  among other online TEFL courses.
Based off reviews we gathered from other websites ICALTEFL definitely has received a lot of praise.
"Words fail me to express my appreciation for ICAL TEFL for their help and support. I did the ICAL CALL (Computer Assisted Language Learning) course with them in June, and I was very pleased with the administration as well as my tutor who was über-supportive and informative. It's worth mentioning here that ICAL is almost the only TEFL provider who offers that unique course (CALL). Generally, I'm delighted to have been given the chance to do the course after spending months and months looking for such a teacher training programme. I'm now a better teacher who applies modern technology in his ESL classes and many thanks go for ICAL, both the admin and my tutor. KEEP UP THE GOOD WORK, ICAL." – source of comment: Teflcoursereview.com
There are plenty more positive reviews as well on the website praising ICALTEFL's awesomeness. This is why we're proud and confident to recommend ICALTEFL to you as one of the best online tefl courses. You're in good hands!
Type of courses offered:
Type:
Online Courses
Length:
Standard (120-140 hours)
Long Courses (150+ hours)
Certificate:
TEFL / TESL / TESOL
Specialist Courses:
Grammar
Visit ICALTEFL
Visit ICALTEFL
Questions about ICALTEFL?
Contact Us
[AdSense-A]